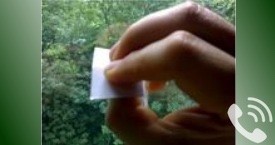 Suggested minimum donation of $60 USD
THE FIRST EVER QUANTUM ENERGY TECHNOLOGY THAT IS FREELY AVAILABLE TO YOU!!!!
IT HAS BEEN AVAILABLE FOR 14 YEARS!!!
But it's NEW, in that it is just now available to nearly everyone!
Originally designed to make any electrical system, more efficient. It was discovered that most types of pain can be alleviated simply by increasing the bodies natural energy flow. It is now used by many to get rid of pain in the body including headaches and is reported to speed healing and even help insomnia. Click Here for More QUEET Information.
It was also the first affordable nano technology that people could procure. Includes free 10-min consultation. Click to read QUEET Testimonials…
This gift is best for health and healing. If you want to use it for over-unity replication, you will want the other item, #WSQOUK – QUEET Over-Unity Kit.