Donate to help improve the world!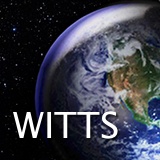 Here you may make donations directly to WITTS Ministries.
We are assisting our friends at World Improvement Through The Spirit Ministries by providing a way for our visitors to donate directly to their fundraiser. All funds contributed will be delivered to WITTS exclusively. Every effort is appreciated and will be used to further real world improvement! If you experience a technical problem with the donation process on this page, please contact us.
"Pray about it and donate as God leads your heart!"
After you have donated, if you would like to request a gift, be sure to send an email to contact@witts.ws and include a short message explaining your request. Remembering to do this after you've donated will help us process this more efficiently. If you would like to use PayPal, please see further down the page.
It's Simple and Secure!
Contribute a one-time donation suitable to you. Most all popular credit and debit cards are accepted.
You may also choose ACH Direct Debit and contribute directly, and securely, from your own bank. (USA only)
Every donation is greatly appreciated!
Consider tithing every month!
Make a lasting commitment and contribute monthly to become a WITTS Ministries Covenant Partner. Set up a convenient automatic monthly donation to participate in real world improvement and forget having to mark your calendar.

Is PayPal more convenient? No problem!

PayPal will direct any amount you'd like to donate. You may also add a short message to pass along to the WITTS Ministries' team.
Do you have Bitcoins?

Put your Bitcoins toward world improvement! We welcome Bitcoin as an alternative way to transfer value. Contact us and let us know you are interested and we'll provide a unique receiving address with details on what to do.
The Netherlands?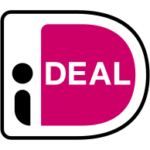 If you live in the Netherlands you can contribute toward world improvement using your familiar payment service. Give it a go by selecting the following button!

All donations are welcome and appreciated! Thank you!