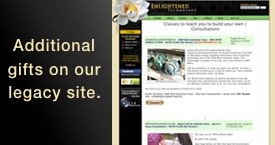 Donate as God Leads Your Heart.
WITTS Ministries has offered various gifts over the past years which might not yet be listed on this new website.
Since we have not had the time to edit and migrate all of these items, we will continue to make the old web location available and provide a link so you may review it at your convenience.
Please note descriptions for these gifts, perks or consultations may not include the most up to date information so please contact us with questions regarding any items found on the legacy gift site.