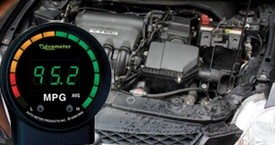 Suggested minimum donation of $300 USD
"Get Up to 200 MPG Mileage Report"
Over 50 people now closely associated with the Ministry have tripled their mileage! Not 10%, Not 30%, Not 50%, Not 100%, but actually 300% !!!
That means if you are getting 30 MPG now, you can easily get over 100 MPG. The best has been near 250 MPG. Learn how you can get this too, in this excellent information pack. Includes a free license to build up to 3 units for personal use.
These plans have 4 different high mileage systems to boost your mileage, and list places where you can obtain the parts you would need. This report is your gift, if you request it, with any donation of $300 USD or more.