Gifts/Perks: Plans / Books / Classes / Etc…



This page is for those who have already donated. If you haven't already donated, you need to study the other pages at witts.ws first, then pray about it, and do as God leads your heart. ONLY donate because God's leading you to donate. DON'T donate because you're trying to buy something, because we do not sell anything.
If you have donated, then you're welcome to request gifts from this page.
Is my donation tax deductible, If I live in USA or I am a citizen of USA?


The Short answer is: Not if you have received any gifts, classes or consultations.
Click

here

for a fuller explanation as to why.
Anyone who donates $1000 or more, and has a good heart toward God, automatically qualifies as a true champion (in every sense of the word) in the World Healing Crusade which will culminate in the GRAVITY MOTOR giveaway.
(So, basically, you can request gifts, and your donation counts towards both.)


All the "Do It Yourself" projects on this page are presented from easiest to hardest. (Speaking in general)
 
In other Words the first set of plans near the top of this page, are the easiest to build, and the last class offered, near the bottom of this page is the hardest. (Generally speaking)
Even though some of these technologies are a challenge, Over 100,000 people have successfully replicated one or more of our technologies. We hope and believe that you can be added to the fast growing numbers.
God bless you! 
| | |
| --- | --- |
| #WSOHC – ONE HOUR CONSULTATION / SKYPE CLASS (Per Person) | Suggested min. donation of $300 USD |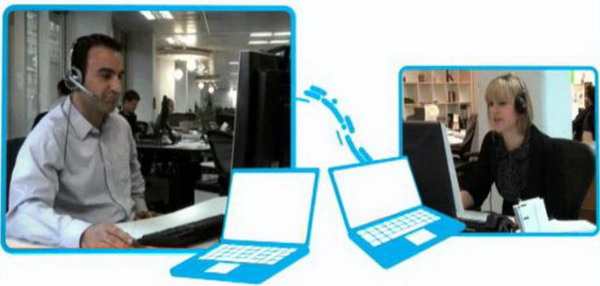 Speak with one of the leading World-Class Engineers/Scientists/Servants of God and Humanity in the field of alternative energy.

Ask any questions, or cover any topics you desire. (For complete instructions on building your own free energy machine, see classes and consultations near the bottom of this gifts page.)

Our World-Class Engineers/Scientists/Servants of God and Humanity have volunteered to donate their time freely. So we are offering a fantastic deal, to all, of a one hour consultation.

Our Gift to you with any donation of $300US or more!

$300 Donation. One Hour Consultation / Skype Class

(Per Person)

Gif

t

– #WSOHC

| | |
| --- | --- |
| #WSNMIK – NEW MEMBER'S INFORMATION KIT | Suggested minimum donation of $20 USD |
For a modest $20 donation, you can request and be sent educational materials outlining the

basic secrets of quantum energy

, as well as see approx. 30 reports and testimonies of independent engineers and independent engineering companies, (many with advanced degrees) as evidence to the reality of our technologies!

These Engineers and Engineering Companies have put their lives on the line, and their business, on the line, for you, the people of earth! These engineers have thoroughly tested and inspected our machines and have unanimously confirmed the devices are real and working and putting out useful power.

Some have even lived in houses run totally on quantum energy – and took power measurements everyday while living there. They have risked their lives, careers, and retirement income, to bring you these validations and reports!

$20 Donation. New Members Information Kit. Gift – #WSNMIK

#GSCONSULT –

Billionaire Secrets! To buying SILVER & GOLD at approximately half price or LESS! (Consultation)




Suggested min. donation of $1000 USD
God says in Haggai 2:8 "The Gold and the Silver are mine, says The Lord God". If this is true, why do the devil and his crowd have most of it? And the children of God have so little?
Gods Word says in the third letter of John, verse 2, "Beloved, I pray that you may prosper IN ALL THINGS, and be in health, even as your soul prospers".
All means ALL. God is not lying. He wants you to prosper in all things. This includes finances. (As well as every other way. We are his beloved children. And just like you want your children to prosper, so God, wants you to prosper.)
The Devils lies have gotten into the Church. Remember God is the head of the Church. His Word is to you, personally.
3 John 2 is one scripture from Gods Word.
Another scripture says "He (Jesus) became poor so that we might be rich!" (2Cor 8:9).
Is God telling the truth there? Of course he is! The Bible says the only thing he can not do is tell a lie.
There are many such scriptures in both the Old and the New Testament telling us that God wants to prosper us physically.
The first ten chapters of Joshua, God tells Joshua and the people of Israel over and over again, that if they listen and obey and if they "Be Courageous and Strong, HE will make them prosperous and have good success". "Everything they apply themselves to will prosper.
Also the last ten chapters of Deuteronomy".
If God does not want them to prosper, why would he be teaching them what to do in order to prosper.
The main enemy is stupidly. Stupidity is terminal. Hosea 4:6 says "people perish for a lack of knowledge".
That is why we offer classes. To teach you how to succeed. Study Gods Treasure teaching from the archives here.
This class is taught by one of the worlds most successful entrepreneurs and a major philanthropists of the 20th century and the 21st century as well.
Billionaire secrets: If you are interested in 12 different techniques to buy Silver and/or Gold at unbelievable, low, prices today, And to how to sell at full prices, tomorrow, or whenever, then this is a consultation opportunity that you don't want to miss!


God's message to His people is clear in many places in scripture: He does NOT intend for them to be poor. He wants them to Prosper financially, just as in health, mentally, spiritually, relationally. See 3Jn2 'Beloved, in regard to all things I pray that you prosper and be in health, even as your soul prospers.' and see also Joshua 1:8 'This book of the Law shall not depart out of your mouth, but you shall meditate on it by day and by night, so that you may be careful to do according to all that is written in it. For then you shall make your way prosperous, and then you shall act wisely.' There are many other scriptures like this.


We teach you 12 simple techniques to buy low and 6 different techniques to sell high. You will learn to take physical possession of what you are buying. No one gets cheated. All 12 techniques are a Win/Win for everyone involved.


One Brother, using one of these simple techniques is currently buying silver at about 2 to 4 dollars a ounce! That is not a typo. LESS then 4$ a ounce, as of this date (July, 13th 2012) is being done, EVERY DAY! He can sell it, tomorrow, for 37$ a ounce! Or more!


Another brother, using just these 12 basic, and easy to learn techniques, has already turned 50K$ into over 1 MILLION Dollars in just 3 months!And there are 2 more brothers who will also be millionaires with these techniques in just a few more weeks! (At the rate they are going)


Silver is currently trading at 37 dollars a ounce as I write this. So you will also learn techniques to sell at 37$ a ounce today! Or whatever the current value of silver is!


One technique even allows you to sell at up to 25% above whatever the value is for silver.


Most of these same techniques work for Gold.


Have your pencil and paper ready on this Incredible consultation, You wont want to miss a thing! As an Additional Bonus; you can learn Prophetic projections from the people of God, about where Gold and Silver are going.


We do require you to pledge that you will tithe ten percent of your profits to this ministry.


The value of this Gift is too AWESOME for most people to grasp. (Some people have already made millions or billions.) A real bargain at a suggested minimum donation of only $1000 USD.

Our Gift to you with any donation of $1000US or more!

$1000 Donation. Billionaire Secrets! To buying SILVER & GOLD at approximately half price or LESS! – #GSCONSULT

Why do we want to help you do this? See our FAQ
| | |
| --- | --- |
| | Suggested minimum donation of $150 USD |
ULTRA HIGH PURITY. GOOD FOR MANY THINGS! PLEASE RESEARCH THIS ITEM ONLINE, OR ASK ABOUT IT DURING YOUR NEXT CONSULTATION.

Your Gift, should you request it, with any donation of $150US or more. (8 oz bottle) (Sorry – no International shipping on this gift.)

$150 Donation. Ultra High Purity DMSO Gift – #WSDMSO

| | |
| --- | --- |
| #QHLED – The Amazing Quantum Healing Light | Suggested minimum donation of $200 USD |
Reported to be a powerful tool in the fight against cancer.

This amazing light has been testified about, time and again, to dramatically reduce swellings of all kinds. Reported to help "get rid of lumps and tumors of all kinds as long as they are not deeper then 3 inches below the skin. Regardless of if they are benign or malignant!"

By the 4th or 5th treatment many people report they "see it shrinking right before their very eyes!" And "You can measure the tumor shrinking, in 30 min time!"

(Self diagnosis is not recommended. If you think you may have any disease, consult your licensed physician without delay.)

Reported to help get rid of wrinkles and age spots! Reported to help get rid of Shingles and Herpes. Reported to help heal canker sores and acne. Reported to help heal and rejuvenate the skin!

See this testimony from a contributor who was amazed at the effectiveness of this remarkable device!

Also, the Quantum healing light was highlighted in the WITTS teaching archives. You can watch the broadcast here: #065 The Power of Your Words!; Guest Timothy Martin – The Amazing Quantum Healing Light!
This gift includes one Quantum healing light AND a 30 minute health and healing consultation with one of the leading scientists and alternative healers in the world!

Our Gift to you, with any donation to this cause of 200$ or more ($300 if overseas outside US.)

$200 Donation. The Amazing Quantum Healing Light – #QHLED

| | |
| --- | --- |
| #WSQUEET – Quantum Energy Enhancement Technology (QUEET) | Suggested minimum donation of $50 USD |
THE FIRST EVER QUANTUM ENERGY TECHNOLOGY THAT IS FREELY AVAILABLE TO YOU!!!!

IT HAS BEEN AVAILABLE FOR 14 YEARS!!!

But it's NEW, in that it is just now available to nearly everyone!

Originally designed to make any electrical system, more efficient. It was discovered that most types of pain can be alleviated simply by increasing the bodies natural energy flow. It is now used by many to get rid of pain in the body including headaches and is reported to speed healing and even help insomnia. Click Here for More QUEET Information.

It was also the first affordable nano technology that people could procure. Includes free 10-min consultation. Click to read QUEET Testimonials…


(This gift is best for 'health and healing'.

If you want to use it for over-unity replication

, you will want the other item #WSQOUK – QUEET Over-Unity Kit.)




$50 Donation. Quantum Energy Enhancement Technology (QUEET) Gift – #WSQUEET

.
.
.
.
PLANS (Basic Builder Skill Required)
#QFAPLANS (1) –

Quantum Flux Accumulator




Suggested min donation of $100 USD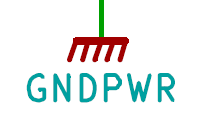 Milliwatts of power from the ambient.

If you know how to solder and read a schematic, you can build this.  Includes a free license to build up to 3 units for home use.  Also complete detailed Schematics given.

Plans are your gift for any donation of $100US or more.

$100 Donation. Quantum Flux Accumulator Gift – #QFAPLANS

| | |
| --- | --- |
| #WSQOUK (2) – QUEET OVER-UNITY KIT | Suggested minimum donation of $300 USD |
Includes two QUEETs, and up to 1 hour consultation time to assist you in demonstrating Over-Unity (up to 1hr consultation time relating to the QUEET ONLY.)

(Note: the difference between THIS item and the #WSQUEET item is that THIS is specifically designed to help you, the experimenter, successfully replicate overunity on a battery. Item #WSQUEET is for alternative health and healing / pain relief.)

 
 
$300 Donation. QUEET Over-Unity Kit. Gift – #WSQOUK

PLANS (Advanced Builder Skill Required)
NOTES:
1. We STRONGLY recommend you do not try to start building the intermediate level plans until you have successfully built basic level plans.
2. We recommend you plan on getting some consultation with these intermediate plans if you are actually going to construct.
| | |
| --- | --- |
| #FSTPLANS (3) – FLUX SWITCH TRANSFORMER PLANS | Suggested minimum donation of $200 USD |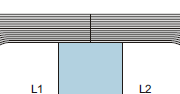 Originally given away in 1988 along with the Flux Switch Motor and the Flux Switch Generator. (WITTS has given away more technology devices than most people would believe. Many of these technologies are quickly patented by others, and you are most likely using some of those type of technologies in your home or car.)

This device is simple and not too difficult to build. The only solid state device of the 3 Flux Switch Technologies. Originally tested with overunity at 325%, it now has successful overunity replications having been reported as high as 6000%.  Includes a free license to build up to 3 units for home use.  Also complete detailed Schematics given.

DISCLAIMER — IF YOU BUILD THIS DEVICE, DO IT AS A LEARNING EXPERIENCE ONLY. YOU SHOULD NOT ATTEMPT TO BUILD ANY ELECTRICAL DEVICE UNLESS YOU ARE AN ELECTRICAL ENGINEER AND/OR COMPETENT WITH HIGH VOLTAGE CIRCUITS! IN OTHER WORDS, DON'T TRY THIS AT HOME! ALL THE PLANS ON THIS WEBSITE ARE OFFERED FOR EDUCATIONAL PURPOSES ONLY! AND ARE NOT INTENDED TO BE BUILT BY ANYONE.


Can be scaled to any size capable of 100kw or more.




Your Free Gift With Any Donation Of $200 or more!

$200 Donation. Flux Switch Transformer Plans Gift – #FSTPLANS